Tulsa Transit announced new service rules for its bus routes Thursday to help protect against the spread of COVID-19, or coronavirus.
The new changes which begin March 30 include moving all daytime fixed-route buses to "Saturday level service pick-up frequency."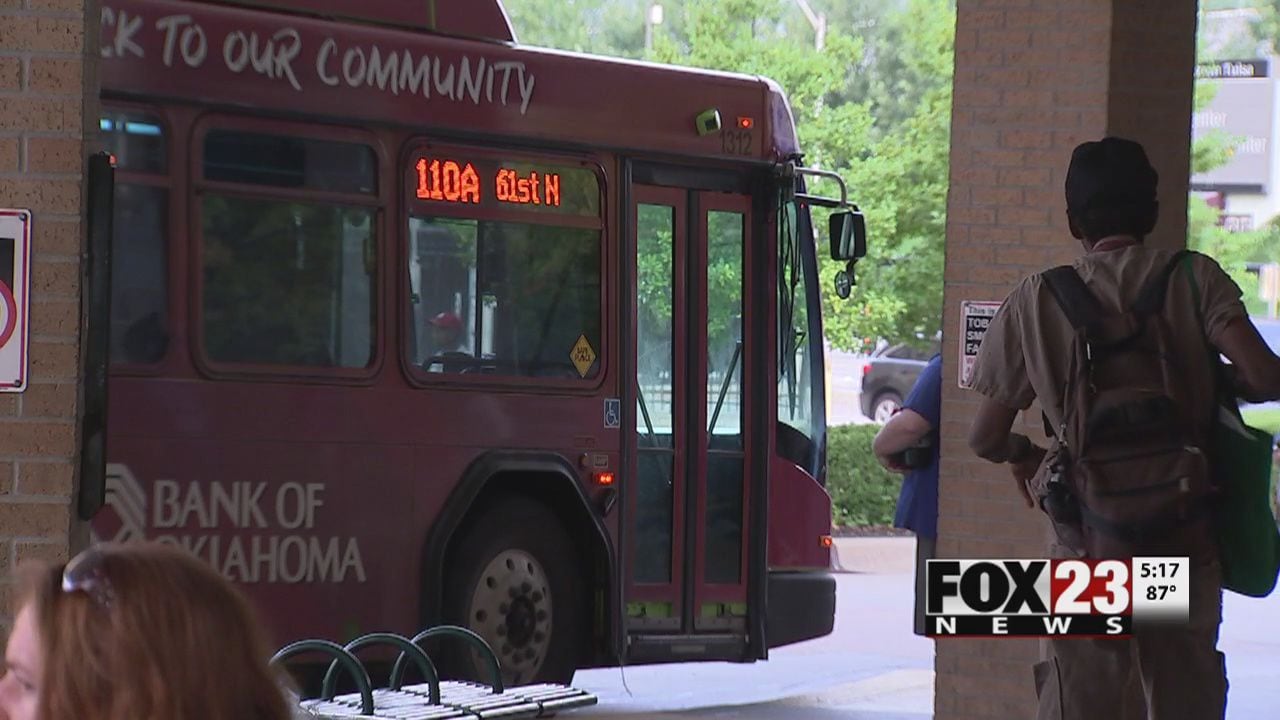 FILE PHOTO - Tulsa Transit
Here are the upcoming changes including suggestions on seating restrictions:
Saturday Level Service
· Monday through Friday fixed route service will have a 60 min frequency
· Nightline and Sunday service will not be affected
Other Route Changes
· Route 508 will operate Monday through Friday, 8 a.m. to 5 p.m.
· Routes 902 and 909 will combine, offering one morning trip and one night trip for express.
Give Each Other Space
· Maintain at least three feet between yourself and the next person at all times.
· Vehicle capacity is limited to eight to 12 passengers at driver discretion.
· Vehicles already at capacity may not stop until an onboard stop is required.
When Riding
· Always have fare ready before boarding.
· Be prepared to take a seat immediately.
· Exit the bus through the rear door.
· ADA rules regarding mobility device securement are in effect.
· No changes will be made to the Lift paratransit service and it will continue to be available as usual for eligible passengers who require it.
· TPS high school students will be able to ride the Fixed Route and Nightline buses, Monday-Friday, for free with their student ID (until June 1st or otherwise stated).
Requesting Assistance
· Only approach the operator after others have boarded.
· Do not cross the yellow line.
Trending Stories
---
Trending Video